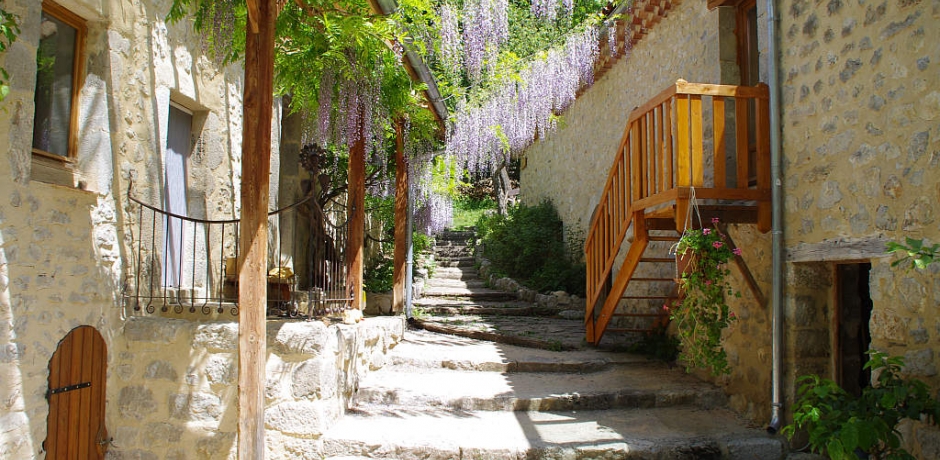 Retreat at Le Hameau des Damias, Éourres France
July 28th to August 3rd, 2023
Root and energize in the Silence and Strength of the Heart, with Pamela, at this magnificent site in the Alpes de Haute Provence.
Organic vegetarian food. Biodynamic farm. Walks in nature. Morning yoga and 1 morning Satsang daily with a Silent sit before dinner led by Pamela in English with French Translation by Alexandra Klawitter. Two afternoon satsangs will be added as well.
The satsang fee will be 325 Euros. (This does not include accommodation.)
To register for the retreat and accomodations, please contact Rob at:
Phone: +33 (0)4 92 65 20 50
Email: Rob Yaffee contact@lesdamias.com
Les Damias, 05 300 Eourres, France.
Best to fly into Marseille and then train.
www.lesdamias.com (French Language Website)