"The Intellect has a Heart,
and the Heart has an Intellect."
---
Dear remarkable sangha friends,
Please join Pamela in supporting World Central Kitchen (WCK), currently serving fresh meals to Lahaina, Maui families, Ukrainian families and worldwide.

---
Click Here To Join Pamela's Mailing List
---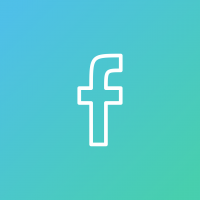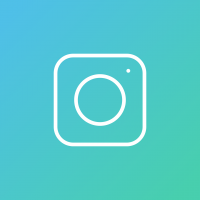 ---
---
New talk with Pamela and Amba Love
Truth Talks with Amba Love
Pamela Wilson: The Unfolding Path
Jun 07, 2023
---
Pamela is featured in the new book from Science & Nonduality:
---
Guided Meditation: The Heart Meditation
From the Mystics Lair online retreat - April 2018
---
Pamela gratefully accepts donations. If you wish to make a donation please use the button below.
Any amount is gratefully accepted.
---
Under 25s come to weekends for free.
Recommended Satsang-Friendly Books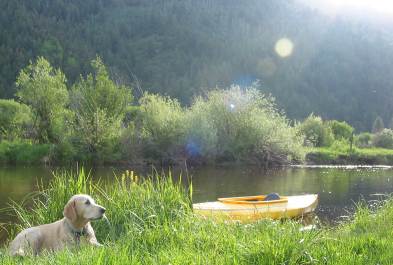 "You know, this friend called mind,
it's in a role.
It was given to us
to create identification out of nothing.
It's such an ancient divine servant.
The Self took the form of thought
to help itself play the game.
So could you bow down to thought
as an ancient retainer?
It's the Self in disguise."
- Pamela -
---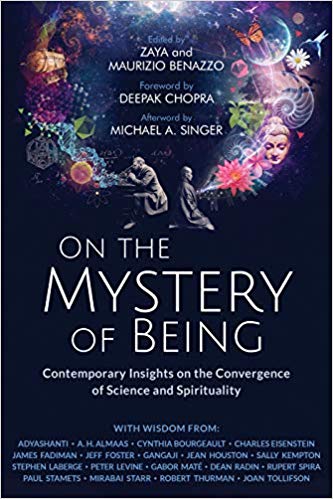 Who are we? What is our place in this vast and ever-evolving universe? Where do science and spirituality meet?

As a powerful antidote to our chaotic and materialist modern world, On the Mystery of Being offers timeless wisdom and new insight into humanity's age-old questions.

Pamela is honored to have contributed to this dazzling collection of essays from the founders of the Science and Nonduality (SAND) conference. The book features a wide array of visionary spiritual leaders, psychologists, philosophers, scientists, teachers, authors, and healers celebrating and exploring what it means to be human.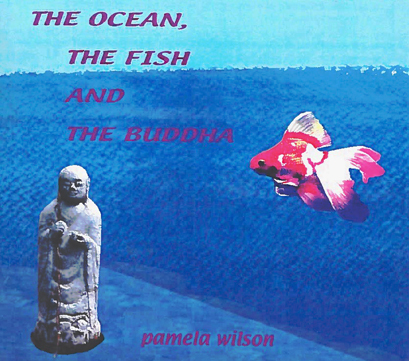 The Ocean The Fish And The Buddha
Silence bytes from Pamela's earliest satsangs
Complied by Anthony Kendrew
Cover design by Bob Wallace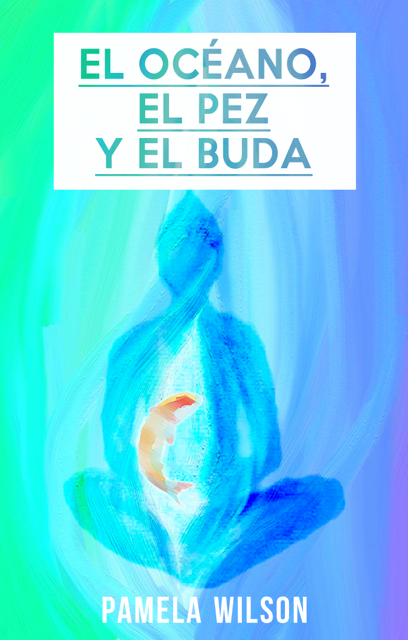 NEW! Spanish Translation of The Ocean The Fish And The Buddha
Complied by Anthony Kendrew
Cover design by Anael Ram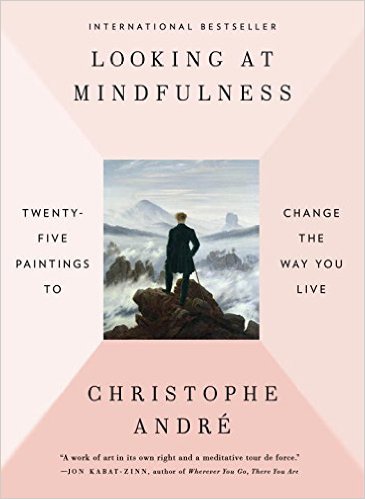 Looking at Mindfulness: Twenty-five Paintings to Change the Way You Live
By Christophe Andre
Looking at Mindfulness collects classic and esoteric paintings, from Rembrandt to Hopper to Magritte, and offers a lucid commentary on the inner workings of each. André describes the dynamic on the canvas, and turns to the viewer's own reactions, exploring the connection between what we see and what we feel. Moving beyond the art on the page, André teaches us what it means to consider our surroundings, our daily interactions and obligations, and their effect on our inner well-being.
"It's my favorite new book" - Pamela -
You may order the book from Amazon by clicking Here
Visit Christophe Andre's Website: www.christopheandre.com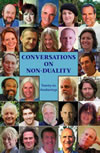 Twenty-six Awakenings
Interviews from ConsciousTV
A fascinating compilation of life stories of twenty-six people from a rich variety of backgrounds. Journeys ranging from the funny to the moving, tragic and inspiring, told with warmth and openness.
Teachers include Jeff Foster, Gangaji, Wayne Liquorman, Francis Lucille, Mooji, Tony Parsons, Genpo Roshi, Rupert Spira ... and Pamela.
500 pages: £14.99
To be published July 2011 by Cherry Red Books.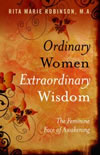 The Feminine face of Awakening
by Rita Marie Robinson
Read the Chapter featuring Pamela.
Ordinary Women, Extraordinary Wisdom is a collection of intimate, heartfelt conversations with women spiritual teachers who live and look like ordinary people. What makes them extraordinary is that each woman has awakened to her true nature. This doesn't look like the old stereotype of transcendence, detachment, and bliss. Quite the contrary. This is the feminine half of the spiritual journey - bringing it down to earth and embracing all of what it means to be human.
These real life stories show by practical example what it means to be fully awake and fully engaged, to meet the world without resistance - even and especially when it's not easy - whether it's death, divorce or illness. The invitation is explicit . . . "if these ordinary women can be fully awake and fully human, why not me, why not you? And why not now?"
Women featured include Annette Knopp, Catherine Ingram, Dorothy Hunt, Francie Halderman, Gangaji, Neelam . . . and Pamela.
260 pages: £11.99, $16.47 Can be ordered from Amazon.
Published by O Books.
Website: www.extraordinarywisdom.net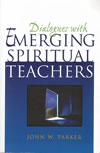 by John Parker
A popular book since its publication at the end of 2000, John Parker's fascinating interviews cover a wide variety of teachers, from Advaita to Native American, from Hindu to Christian, none of whom, as he says in the introduction, have yet transcended the 'emerging' phase!
The fourteen teachers include Eckhart Tolle, Byron Katie, John Sherman, Mira, ... and Pamela.
339 pages: $19.95
Published by Sagewood Press,
2601 S. Lemay, Suite 7-438
Fort Collins, CO 80525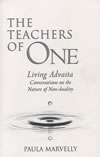 Living Advaita: Conversations on the Nature of Non-Duality
by Paula Marvelly
A delightful book, in which the author travels the world to meet and interview sixteen spiritual teachers, and tells us in her heart-warming style of her own simultaneous inner journey.
Teachers include Tony Parsons, Francis Lucille, Gangaji, Catherine Ingram, John de Ruiter, Isaac Shapiro ... and Pamela.
281 pages: $14.95
Published by Watkins Publishing.